1. Technology & Research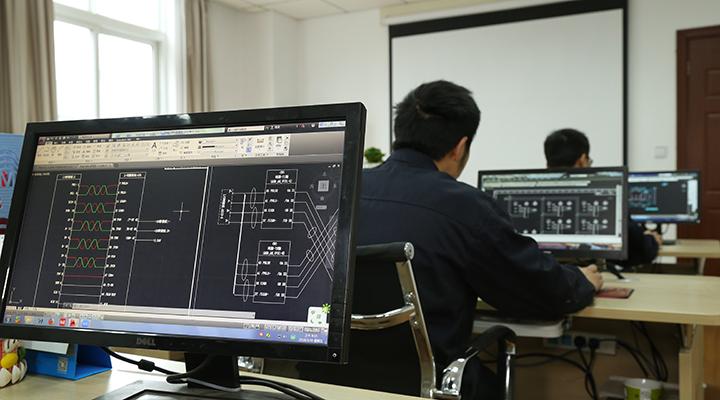 Yetuo employs professional equipment for the production and testing of our high quality glass processing equipment. We also utilize a team of professional engineers with years of design experience. Our R&D personnel make up more than 30% of the company's overall staff. Our core personnel has deep research and development experience with more than 20 years in the industry. We also cooperate with Huazhong University of Science and Technology, Nanjing Tech University, and other famous Chinese universities that help us develop high-end special equipment for the urgent needs of customers.
As a result, Yetuo products are technologically advanced. The main technical indicators such as the thermal bending distortion rate and curvature error of the hot bending furnace, the cutting size error of the glass cutting machine, and the cleaning rate of the glass cleaning machine have reached the highest level in the industry.
Meanwhile, small size glass double sided cleaning machines and deep curvature glass cleaning machines are nationally patented. Glass cutting machines, glass edging machines, high speed grinding head motors and glass washing machines are CE approved.

2. Production & Assembling

(1) Key components of Yetuo's glass processing equipment are provided by famous brands such as HIWIN (Taiwan), AIRTA (Taiwan), YASKAWA (Japan), SMC (Japan) and SCHNEIDER(France) to realize reliable quality and working stability.

Pictures of equipment components:

(2) Yetuo performs professional inspection of the equipment components to ensure the quality. Besides, we will debug the module prior to equipment delivery to make sure the device can run normally and can meet the requirements of the customer.

3. Service & Technical support

Yetuo attaches great importance to providing customers with excellent pre-sales and after-sales services. During the R&D process, we take the characteristics of glass production into consideration. We design our equipment for easy operation and maintenance as it features reliability and durability. Long-term, timely, and low-cost services are provided after purchasing our equipment.

Service:
1. U disk with installation and operating instruction, training video, backup software and models of some commonly used vulnerable parts will be provided along with our equipment.
2. You can contact us through email, phone and fax at any time if you encounter any difficulties in the process of use. Through remote desktop over the internet, we can also solve problems immediately.
3. We will provide quotations and detailed information when you need to purchase accessories. We will try our best to enable you purchase accessories locally. If you need to purchase from our company, we will provide you with preferential prices and deliver them in time through international express.
4. You are welcomed to receive operation and maintenance training directly from our staff.

Yetuo is a highly respected manufacturer of glass processing equipment, providing customers with glass cutting, edging, washing, and finishing machinery. In addition to these individual machines, we also provide complete production lines for automated car mirror glass production, glass grinding, edge chamfering, and even customized equipment that can be delivered upon request.